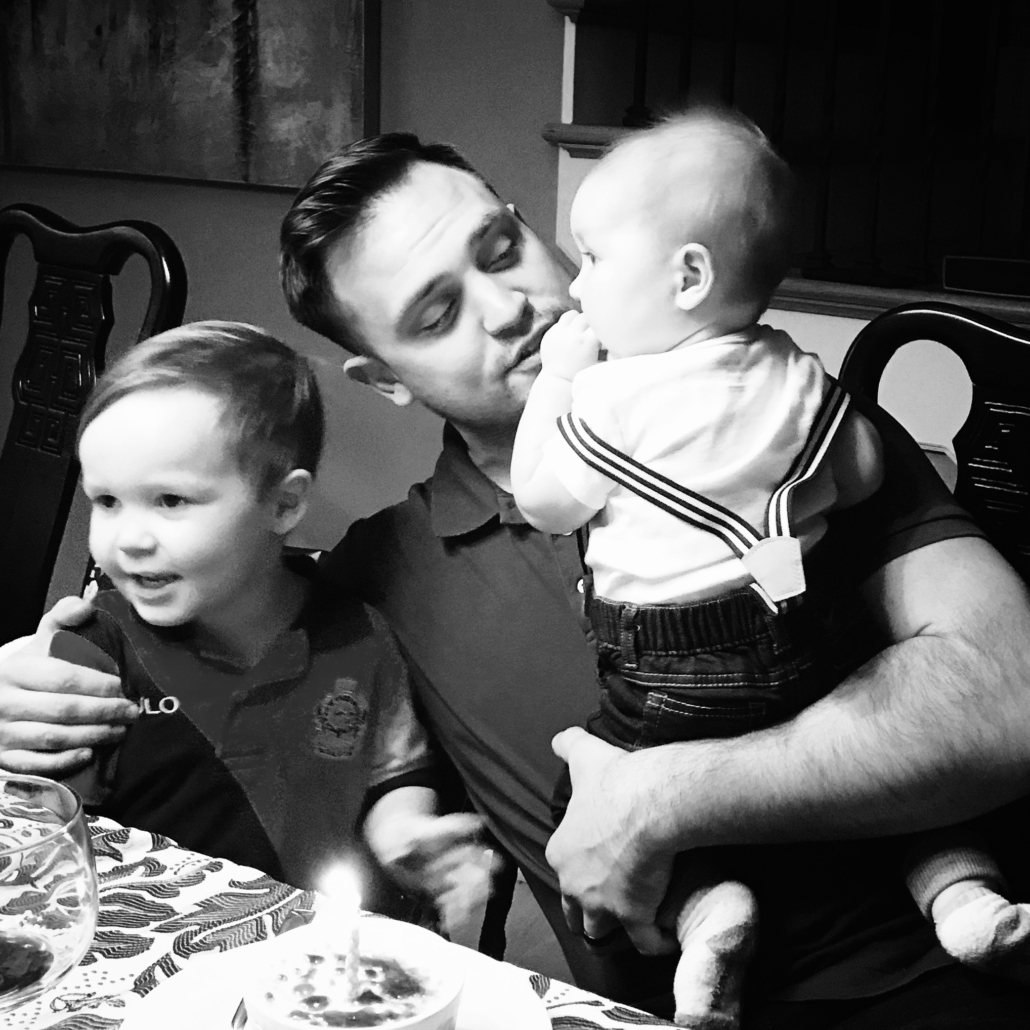 If you asked me eight years ago what I wanted to do with my career, I would have told you exactly where I've landed now–Director of Accounts; managing strategy, brands, and supporting our companies through digital transformation, paid advertising, design, social strategy and much more. This is, after all, a full-circle path that I've found myself maneuvering since my internship days in college with a start-up digital marketing firm here in Indianapolis. I managed Google paid advertising, wrote a fortune 500 website, and branded several companies' product lines.
If you told me how long and wayward that path would be before I returned to my true passion and creative space, well–I would have thought you were mad! Over a period of six years, I would start off in NBA ticket sales, make a starving man's salary, begin my family, and transition into food sales and distribution. But here's the thing, which leads me to my favorite quote of all time…
"Have I gone mad? I'm afraid so. You're entirely bonkers. But I will tell you a secret, all the best people are."–Alice in Wonderland.
In many of my experiences related to account management, it takes someone in the room to think outside the box. That's me. Do you ever listen to someone and think, "that's crazy. There's no way that's working"? I aim to listen. I'm here to gather thoughts and ideas while discussing how we can best manage the brand, digital business, and marketing strategies–together.
It's extremely important to set goals, but also to execute and make changes along the way in order to succeed. When things don't go according to plan, flexibility is key in order to get to the finish line. It's the changes along the way within the original framework that create success.
With digital marketing allowing businesses to reach new audiences more efficiently than ever, tapping into another layer of business development is exciting. I joined 1909 because I want to work with companies across all industries and help them with their digital footprint. Here, I am able to be a problem solver, creator, strategist, and communicator for our clients.
It's a belief of mine that–not always, but most times–you end up just where you're supposed to be. This full-circle path has allowed me to gain knowledge in different industries and come back with a sense of what is needed and what may be missing, with a vision for untapped potential. I have always had a fascination with sports, especially the mentality of winning, and I believe that background has given me the chance to be where I am today.
LIFE OUTSIDE THE GIG:
So what gets me out of bed every morning? I'm lucky to have such a loving family. My amazing wife, Erika, is always there for support and gives me great trust in our life decisions and vision. We have two boys, Lincoln and Lucas, a husky (Bruce), and a rescue cat (Khloe). We enjoy sitting out on the back patio watching them all play in the yard, the boys swinging swords and screaming "CHARGE! and "HIYAH!" They love riding their bikes, getting rather dirty and sometimes in trouble.
A few years ago, I probably would have told you that I wanted to own a vacation house, a new car, etc. Now when I wake up to the hustle and bustle of getting ready for school and daycare, I realize there's no monetary value that can be attached to our loving family. This fits well with 1909 DIGITAL—a strong team who comes together to serve brands as our "work fam." This just shows, again, that I'm exactly where I'm supposed to be.
https://1909digital.com/wp-content/uploads/2021/04/Andrew-Dorsett-1909-Digital.jpg
2036
2036
juettj
/wp-content/uploads/2020/03/1909Logo-horiz.png
juettj
2021-04-27 08:58:16
2021-04-27 20:23:17
Full Circle–the road to 1909 | Andrew Dorsett