Multitasking has always been a strong suit of mine. The more the merrier. No, really!
I fell in love with logistics while searching for a true passion after college. What started as managing third-party logistics (3PL) warehouse relationships and over-the-road (OTR) freight turned into running 60% of a company's supply chain. This led to three promotions in two years, including a position made just for me where I managed logistics and an external sales territory. Eventually, I managed over $40 million dollars in e-commerce in the duration of a year and over $200M in revenue in under three years.
Life is wild, and my career hasn't been an exception.

Joining Team 1909
In 2021, I had an opportunity to join friends who had created a digital marketing startup (1909 DIGITAL!)–and I took it. Going from managing sales and logistics to my current role was a no-brainer. At points, the transition had a learning curve, but also felt seamless.
Instead of talking with freight brokers and warehouse managers, I now talk to business owners and marketers. On any given call the discussion can range from strategizing about SEO to paid advertisement, new web design and database migrations, writing copy, and more. As the Director of Accounts for 1909 DIGITAL and TrustEngine, I value partnerships and collaborating with our clients. Years of logistics and supply chain management taught me to have an unparalleled hustle and a love of grinding to reach goals. This has allowed me to help businesses with their digital marketing focus and strategy.
My Passion Project: TrustEngine
When I joined 1909 DIGITAL leadership told me every month companies ask about services that required marketing implementation, rather than strategy. Together, we saw an opportunity to turn those inquiries into a chance to impact more businesses. In the name of short-term projects and implementation, TrustEngine was born.
How Did We Get Here?
1909 DIGITAL focuses primarily on digital marketing strategy. We set up your foundational documents that give you the tools and actionable plan to make a splash in your sector. We're experts in creating capital campaigns, messaging frameworks, personas, content plans, in-depth digital audits, and competitor analysis.
While our core 1909 DIGITAL team focuses on strategic work, business owners have reached out for help because they've heard of us through our network or current clients. These businesses might already have a strategy, a smaller budget, or need immediate implementation. We listened to the needs of these potential partners and developed a business that fit just that.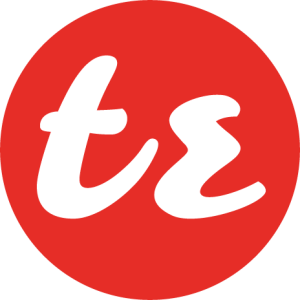 Introducing TrustEngine
In July of 2021, 1909 DIGITAL launched TrustEngine–a brain trust delivering on content creation, building small-business websites, blog copywriting, social media, email marketing, paid advertising, and more. Knowing these businesses are typically on a budget, we figured out how to provide top-class delivery at a budget-friendly price.
We turned to family, friends, former team members, and our network to establish our brain trust. These are people who we'd trust to have on team 1909. They might own their own agency, work as full time freelancers, or already work a 9-to-5. This brain trust is not another "white pages" of faceless freelancers, they are vetted colleagues who we know do awesome work. They're ready to smash goals.
Another great perk? TrustEngine is stewarded by 1909 DIGITAL to provide exceptional account management and strategy oversight.
What's Next?
We are now a full year into TrustEngine. The journey has been absolutely amazing. We've designed and built websites, created new copy for brands, paid advertising for local businesses. We're learning, streamlining, and growing every day. We've had the privilege to work with great clients and develop an amazing team to support digital delivery. We're so excited to see what year two brings.
From those early hours working OTR logistics and walking warehouses, to developing marketing for brands and project managing digital delivery– I'm living the dream with 1909 DIGITAL and TrustEngine.
Check out the TrustEngine website at trustenginedigital.com and follow our LinkedIn for the latest updates.
https://1909digital.com/wp-content/uploads/2022/08/TE_LI_cover_business-1.png
1537
3073
juettj
/wp-content/uploads/2020/03/1909Logo-horiz.png
juettj
2022-08-23 09:00:52
2022-08-23 19:51:34
From Directing Freight to Directing Accounts