The Backwards Tale of "What Are You Going To Do With Those Degrees?" To "What Are You Doing With Your Life?"
I would've laughed if you had told me three years ago I would be the Client Success Manager for 1909 DIGITAL. I dreamed of museums my entire life– as an art historian in college, an educator in graduate school, and a digital tech professional. I graduated from the School of the Art Institute of Chicago in May 2020 with degrees in Arts Administration and Art History. For six years in higher education, I focused on museums' issues and how to fix them. My thought was (and still is!) museums can implement digital technology solutions to modernize learning experiences and offer experiences to reflect the digitally-focus world we live in. I wanted to change the museum world, but– woah! BURNOUT ALERT!
After three years of taking job after job throughout the pandemic, I took a moment to think about what I really "want to do when I grow up?" What I love about agency work is that I can utilize my skills in project management, creative solution-based thinking, and collaboration. I love that I can throw an idea that is "not how it's always been done," take that innovative idea, and create a new, forward-thinking solution. On the same note, more often than not, you don't need to reinvent the wheel.
My motto in life is "work smarter, not harder." My strength lies in how my mind processes information, can see solutions, and is innovative when problem-solving. I am also highly organized and excellent with *gently* nudging people to get things done– hence the project manager role!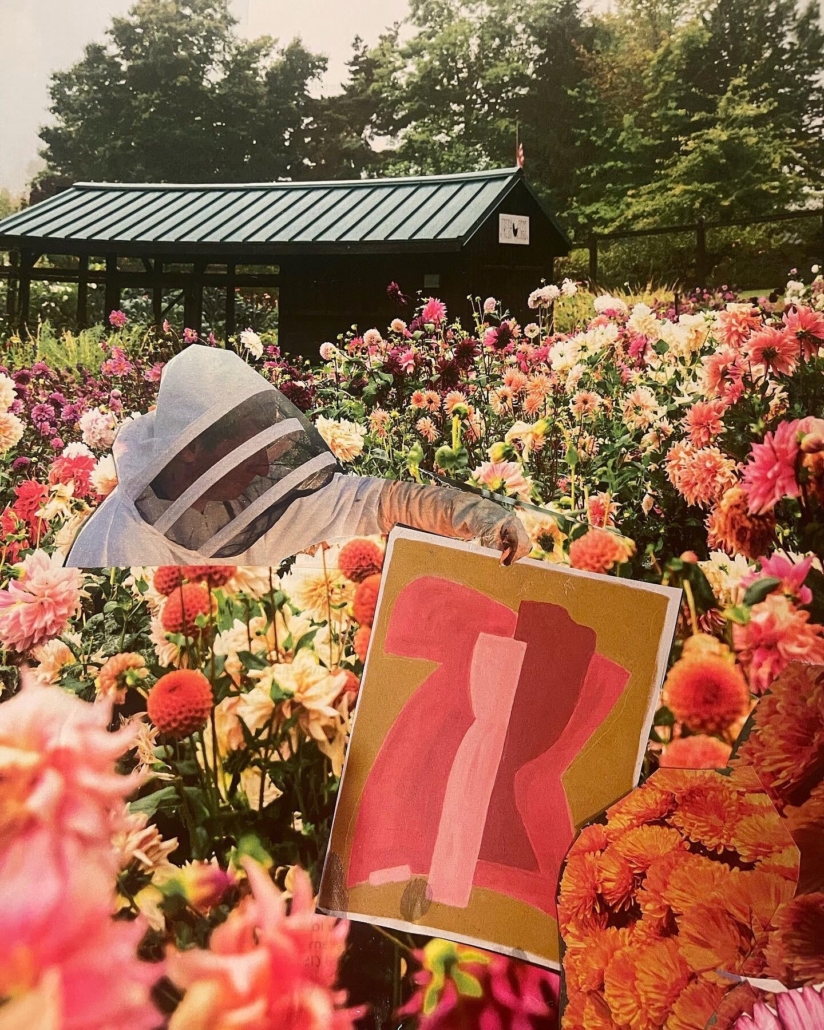 In My Free Time
I am a photographer, collage artist, Marvel fan, foodie, avid traveler, plant mom, and I enjoy going for many walks with my Beagle super mutt, Opal. I will answer since I always get asked – My favorite superhero is Spiderman (Tom Holland – am I right?!), and I spent way more time than I care to admit listening to No Way Home theories on Youtube. My favorite Marvel movie? Nothing has topped the moment in Endgame when *spoiler alert* all the blipped characters come back to defeat Thanos' army and "I am Iron Man."
My best friend and I have a tradition of getting tickets for every Marvel movie on opening night, and it's to the point where I buy the tickets and send her a Google Calendar invite to the movie time without asking or double-checking. I make it very clear when dating someone new that they will not interfere with this "girl-mance." Regarding my travel plans, I want to go to every National Park in an RV I customize so Opal can sniff all the different smells America offers. I want to go to Europe for every significant event or holiday they're known for. My next big adventure is hopefully Munich, Germany, for Oktoberfest! Let's see!
Other Fun Facts About Me:
"I was a Midwesterner in a past life" – I'm originally from sunny Southern California, but now I am a Chicagoan for life.

I have aphantasia – I cannot voluntarily create a mental picture, scene, person, or object in my head. I can only relate to the memories I have.

A 2022 goal was to go viral on TikTok

– #baking and #dating. My goal in 2023 is to keep growing as a content creator! 
https://1909digital.com/wp-content/uploads/2023/03/5BFB0C65-E2E1-4CC0-9E8B-94737A3844E6-scaled.jpg
2560
2048
Brittney Mason
/wp-content/uploads/2020/03/1909Logo-horiz.png
Brittney Mason
2023-03-15 08:00:26
2023-03-09 14:23:39
Introducing Emily Crum