Hey! I'm Jarred, one of the co-owners of 1909 DIGITAL. I've worked for agencies and Fortune 500 businesses in Indianapolis for the past decade. Many come to me for my expertise in digital marketing strategy & thought leadership, web optimization, digital advertising, digital transformation, and content creation. But when I'm not thinking about marketing, there's a whole other world that I'm living everyday–Magic: the Gathering.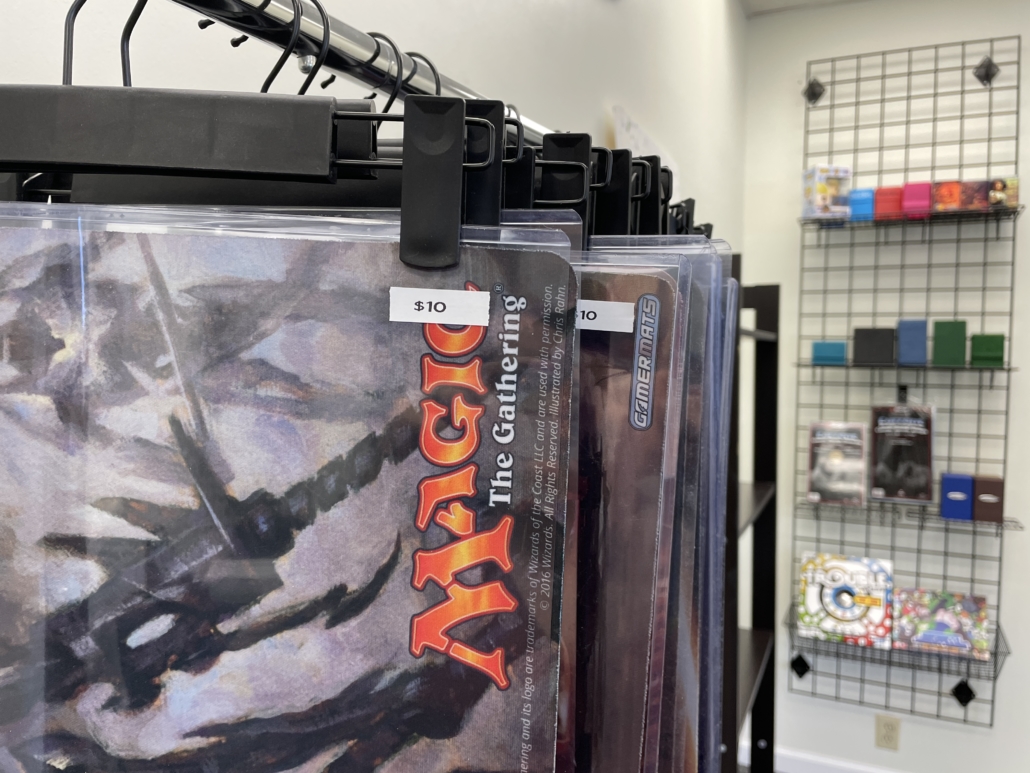 No, Not that Magic
It's a little confusing, but Magic has nothing to do with wands. Magic: The Gathering is a tabletop collectible card game first released in 1993. It's easily the most popular game you've never heard of and has  produced tens of millions of dedicated players and enthusiastic collectors over the past thirty years. The community is thriving.

Locally, it is represented by thousands of vendors and gamers each year at Indy's famed Gen Con, the largest tabletop game convention in North America. There are new, beautifully illustrated "set" releases every few months, an international competitive professional league, a convention circuit, and a billion-dollar card resale market.
That's where I come in.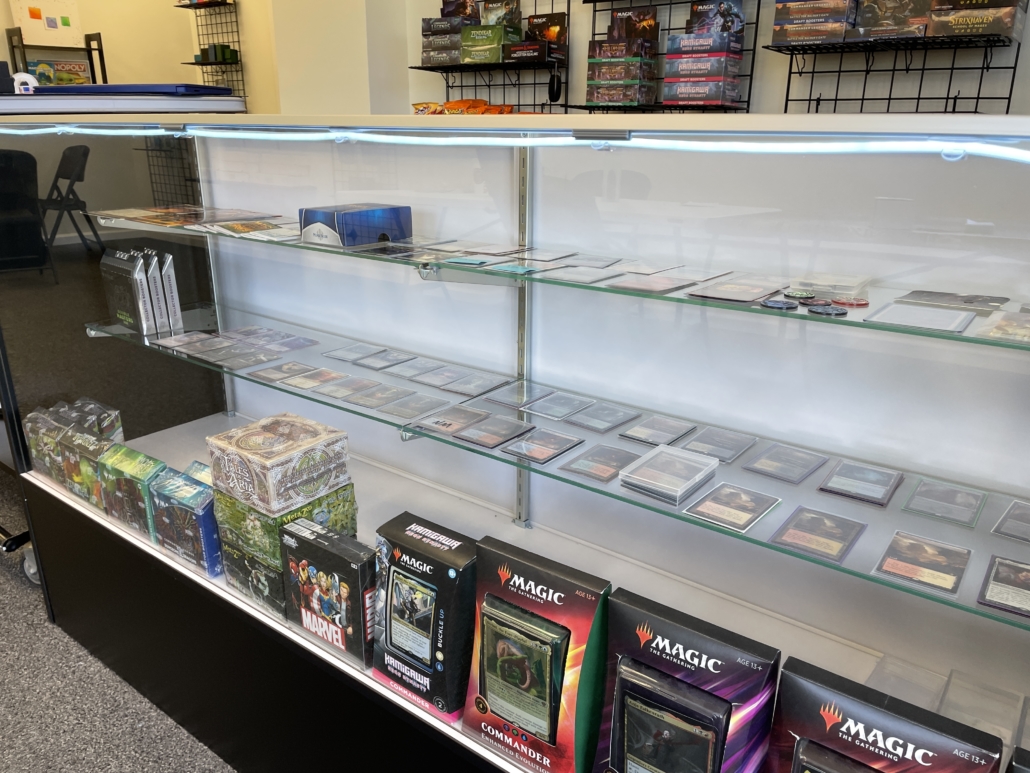 Making Magic Work
Remember when I said, "when I'm not thinking about marketing, I'm thinking about Magic"?

I lied.

Even when I'm thinking about marketing, I'm also thinking about Magic. I'm an incredible multitasker- I promise! Doing three things at once keeps me focused. The 1909 team knows that when I'm talking marketing strategy, I'm likely also sorting Magic: The Gathering cards. The perks of owning your own business, right?

What does "sorting cards" mean? It's my process for reselling some of the most sought after cards throughout the 80+ released sets. Here's how it works (and how my 1909 sales and marketing skills transfer to Magic.)
I buy someone's old collection

. I offer the fairest prices possible. Success means building relationships and simply being a good guy.





These are important tenets of 1909 as well. We avoid the BS of big agencies who inflate prices and don't provide the appropriate work for the cost.

I sort the cards.

Smaller collections are often 1,000-15,000 cards, and larger collections can be upwards of a million. I can sift through the collections very quickly, pulling individual cards that are worth more and setting aside the "bulk" or cheaper cards.





This is not dissimilar to 1909's digital marketing auditing process. We sift through a client's current digital state and prioritize the changes worth investing in, setting aside those that are less relevant.

I list and ship the cards

. Magic isn't all cardboard. There's a robust online sales ecosystem where sellers and collectors coordinate and share

Magic

products. I maintain an online store where I list cards and ship them all over the world to collectors. Any given card could be worth a fraction of a penny, $.25, upwards of eighty dollars, or even

$511,000 USD

. Like gas prices, the cost of each card fluctuates depending on the ebb and flow of the market.





Our job at 1909 is to stay on top of trends and best practices to give clients the most up-to-date strategies and tactics. We don't want to sell a product (or produce a document) that's not valuable and helpful both now and in the future.
Jump-Starting a New Business
A year or two ago, I would have considered Magic: the Gathering my hobby, not my business. That has all changed in the last nine months.

I now seek out larger collections to build up my online store more often, and it's allowed me to bring in significantly more money than when I treated selling as a hobby. These larger collections also started taking up more space in my home, which proved unsustainable. The time was right to pursue any nerd's dream–to open a game shop. Tabletop game shops are more than a place to buy cards and supplies. It's a space for local players and families to grab a snack and gather for a fun game or a competitive tournament.
Paradigm Games is my new business and brick-and-mortar game shop located in the heart of Indy's near-northside. And in a lucky turn of fate, the space is immediately behind my home where I work for 1909 each day. It takes me twenty steps to get from my garage to my new shop's back door!

Things are feeling more real by the day. Cards are in the display case, supplies are on shelves, the tournament tables are set up, and the Mountain Dew and Doritos are ready. We open Friday, July 15, 2022, with our very first Friday Night Magic tournament.
1909 DIGITAL is going strong, and I'm excited to continue to help our amazing roster of clients and lead our solid team. In fact, the 1909 team has helped me in my journey to open Paradigm Games from day one. Lori, my partner in life and business, is Paradigm Games' co-owner and chief organizing officer. Logan, 1909's Creative Director, created the logo and brand colors using the same collaborative process for 1909's clients. Kelly, our Digital Project Manager, used her administrative savvy to track down permits and vendors for our new street sign. Chris, our fearless co-owner, strategized the e-commerce workflow and Point of Sale system. And Brittney, 1909's Director of Digital Strategy, wielded her high-visibility influencer status to get the word out. I'm grateful for my 1909 family's sincere and enthusiastic support for this crazy dream of mine.
https://1909digital.com/wp-content/uploads/2022/07/IMG_3045-scaled.jpg
1920
2560
juettj
/wp-content/uploads/2020/03/1909Logo-horiz.png
juettj
2022-07-13 09:00:25
2022-07-15 10:27:42
How to Tap Into Marketing with Magic: the Gathering