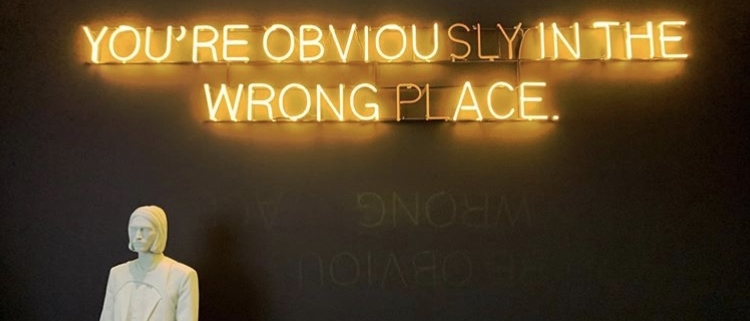 Lori comes from a strong museum background, clocking 10+ years as Manager of Digital Content at The Children's Museum of Indianapolis. She's passionate about mental health and the museum industry, so it was no surprise to see her using her expertise to write about both—the exodus happening with professionals in the museum sector. This phenomenon is one piece of a much larger picture, what psychologists and economists are calling "The Great Resignation." For four months in a row, nearly 4 million people each month have quit their jobs due to a number of factors related to the pandemic, from front-line health concerns to work-life balance. Museum workers come upon both of these issues, and many others besides. 
But for the cultural sector, this didn't start with the pandemic. 
Lori wrote her original post, The Great Museum Social Media Manager Exodus, in August 2019 to specifically address the issues among social media managers. The concerns laid out in this first blog certainly hit a chord: The lack of proactive support for burnout and mental wellnessthe challenge of being overworked but unvalued; and the fact that, simply put, there's a lot of better-paying work elsewhere.
Now, Lori has written a follow-up blog focusing more broadly on the museum sector as a whole.
Some interesting tidbits
Mission-guilt is fading.

Staff appreciation increased. Resources didn't.

There's no patience for fake virtue.

Words are not being matched with action.
Why is this important for 1909 Digital?
Everyone on the 1909 DIGITAL team has a breadth of experience while each has a depth of expertise. We have a number of team members who came from the museum industry, so we love to support museum professionals through our work. Their expertise has been invaluable while we have worked with the Canadian Museum of Immigration, Museum Computer Network, The Children's Museum of Indianapolis, and the Akron Art Museum, with the most recent being the National Indo-American Museum.
Our motto is "Family first, Health first, Mental Health first." We truly aim to keep these three things top of mind in how we manage our workflow and processes. Our experience with the toxicity of social media and the broader museum landscape has directly led us to do our best to stay on top of our mental health. We are happy to continue to share the sentiments in Lori's blogs, especially as they relate so closely to 1909 DIGITAL's core values.
Feedback on The Great Museum Exodus has shown that it's already making an impact for people and industries outside of the cultural sector! We urge you to read the blog and then consider how you and your company utilize social media, content breaks, and time management to keep mental health as a top priority for your team.
https://1909digital.com/wp-content/uploads/2021/10/IMG_1323.jpg
556
750
Brittney Mason
/wp-content/uploads/2020/03/1909Logo-horiz.png
Brittney Mason
2021-10-10 14:00:00
2021-10-12 21:03:44
The Great Museum Exodus